Meat entree on white dish

Multiple desserts arranged on white plate

Meat and vegetables

Preparing dinner

Oysters and blue crab

Colorful vegetables

Caramelizing desserts on a tray
Close up of two wine glasses with wine

Customers wine tasting

Top view of Blueberry martini

Blueberry martini

Side view of wine rack

Close up of bar and women's hand holding drink

Sommelier pouring wine into wine glass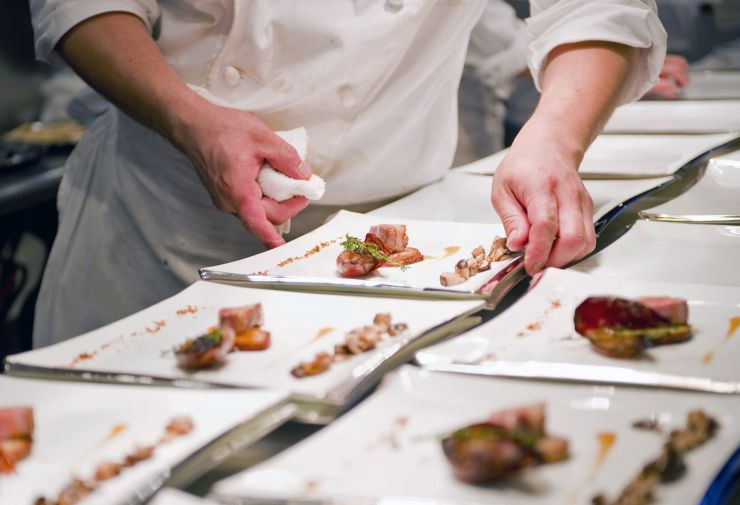 DISCRIMINATING TASTE
YOUR MENU
Our seasonal menu changes daily due to Executive Chef Jesse Wykle creating something new and wonderful to offer. The links below showcases our current menu creations.
---
SUPERIOR WINE PROGRAM
YOUR WINE
Be prepared for in-house Sommelier Marc Sauter to deliver the perfect wine paired for each of your courses.